The Best New Year's Eve Parties in Paris
Lovely words to the family, friends, relatives, colleagues, acquaintances in short anyone you know… these are some of the most common wishes for our new years' eve! The New Year always starts off with the best intentions, but of course, the essence of the Happy New Year keeps changing with the change of the recipient. Need an escape route? Whether you're looking for a big party or a most discreet one, in Paris you'll find numerous options to start 2015 on the rise! Check out our list of the best new year's eve parties in Paris! Ready, get set, and dance!
Le Réveillon de la Blogothèque
Brave the cold and bring 2015 in in style on the Petit Bain boat. The Blogothèque, a production company and website for music lovers (best known for its footage of intimate parties and gigs) has organised a promising night featuring Papier Tigre, SAmBA De La mUERTE and many more live bands and DJs that will play from 10pm until dawn.
Location: Petit Bain 7 port de la Gare, 13e
Price information: €35 on the door (pre-booked tickets €30 with a drink)
Time: 22:00
One More: Lola ED Takeover
The legendary Rex Club has been around for over 25 years and always makes sure to bring in the new year in style. The sound system will be pounding with a line up from French music label Lola ED and its techno acts Seuil, Djebali, Jef K and Monsieur Georget. Hit up this party and kick off 2015 with buzzing eardrums.
Location: Rex Club, 5 boulevard Poissonnière 2e
Price information: free-€15. Drinks €5-€15
Time: 23:00
IF YOU ARE SPENDING YOUR NEW YEARS EVE IN PARIS, DISCOVER ALSO HERE THE BEST SPOTS FOR WATCHING THE CHRISTMAS CITY LIGHTS.
The Dancing Machine By Quantic
La Rafinerie and La Belleviloise have organised a New Year's party that will showcase a selection of quality electro-jazz – Quantic, 4Hero, Jazzanova and What The Funk are just a few of the names that will keep you grooving all night long. 
Location: La Bellevilloise 21, rue Boyer
Price Information: Pre-booked tickets €45 (includes a drink)
Time: 22:00
New Year's Eve
Monseigneur's very first New Year's Eve party is set to be a big one. You'd expect no less from the enthusiastic team behind a venue on the premises of a 1930s Russian cabaret. Some great music is lined up for the night: the Acid Arab duo (Guido Minisky ad Hervé Carvakho) will have you riveted to their hypnotic oriental house tracks for starters.
Location: Monseigneur 94 rue d'Amsterdam, 9e
Price information: €25 on the door
Time: 22:00
Concrete NYE
Because nights out are always over before you know it, houseboat-club Concrete is putting on a party that will last 16 hours to celebrate 2015 as a new year of great parties to come. Sigha & Shifted, Behzad & Amarou and Anetha & Exal will have you dancing until 2pm on the 1st.
Location: Pèniche Concrete 69 port de la Rapée 12e
Price Information: €25 on the door
Time: 22:00
Réveillon by Délicieuse Musique
Webzine and electro label Délicieuse Musique is taking over the Badaboum on New Year's Eve for a night of live music and DJ sets. Belgian band Stavroz will play a live set of Balkan inspired music, French musician Viken Arman will play dub pop and oriental tracks, and the Délicieuse Musique team will fill the night with many more strange and wonderful sounds.
Location: Badaboum 2 bis rue des Taillandiers, 11e
Price Information: €15 prebooked, €20 on the door
Time: 23:45
From Disco to House
Put something sparkly on and bring in 2015 in style beneath the disco balls at Zig Zag. Just off the Champs-Elysées, this club has booked Jef K, Jérôme Pacman, Paco, Stéphan and Tibo'z to give a series of thumping disco-house sets all through the night. See here for more information. 
Location: Le ZigZag, 34 rue Marbeuf 8e
Price Information: €30 or €60 with 4 drinks
Time: 22:30
Coming Out
Cut your wild side a bit of slack this New Year's Eve and let it all out at Point Ephémère. Pull on a disguise for this doubles-themed event and be whoever you like for the evening while letting loose on the dancefloor. Thierry Théolier, Amigo, Sofiane M and Morgane Pa will provide the soundtrack to your night.
Location: Point Ephémère 200 quai de Valmy, 10e
Price Information: €18 pre-booked, €20 on the door
Time: 22:00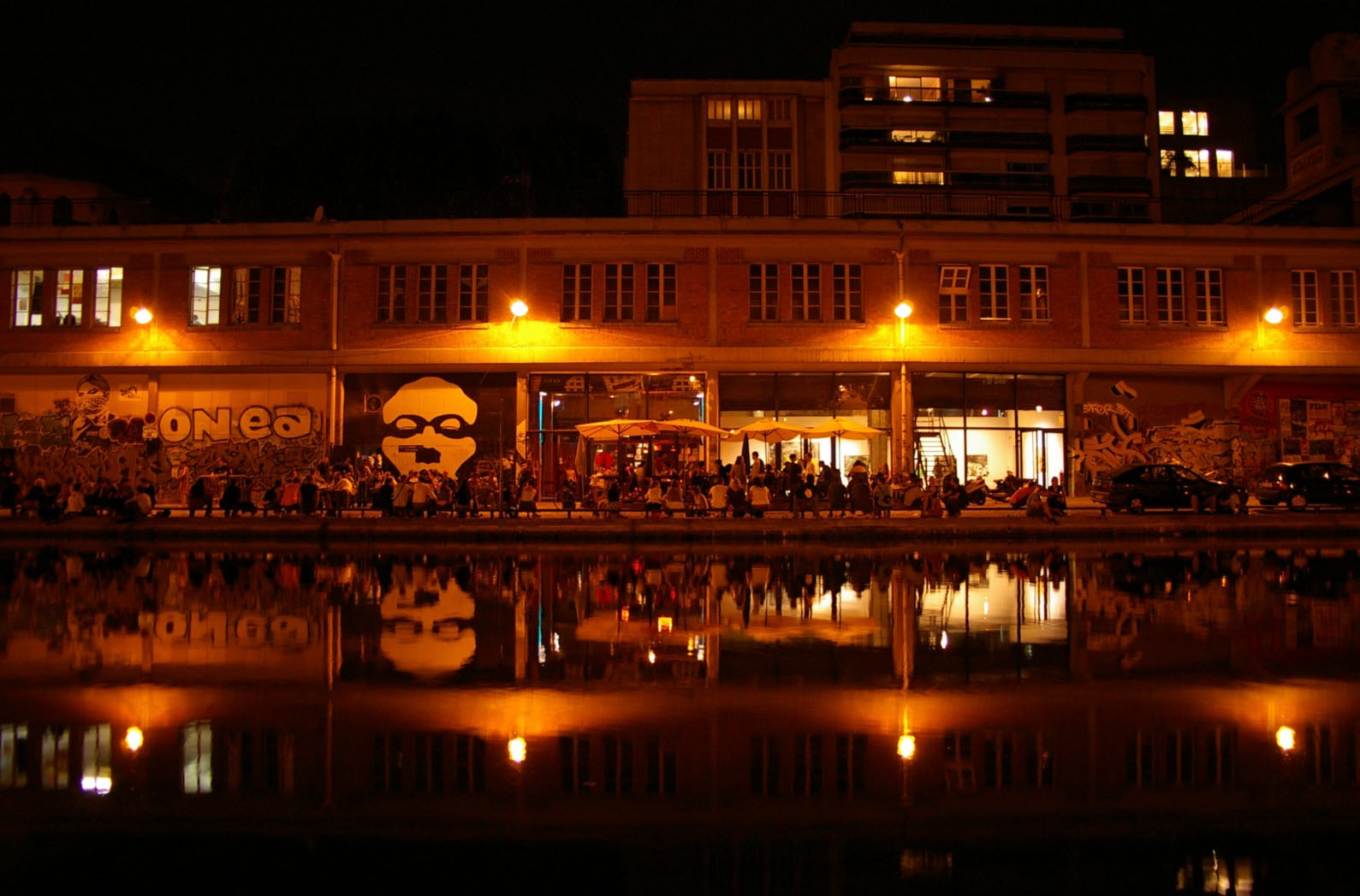 Rooftop New Year's Eve
What better place to roll in the new year than on a Parisian rooftop? Head up to the panoramic glass room at Electric to enjoy an ideal space that pairs an incredible view with a 1 200 m2 dance floor. Get ready for a night of electro, pop, hip hop, R&B and '90s tunes with DJ Tony Carpenter & Fred Vegas. Bring your friends and their mates along to this one – the venue can host up to 1 800 people.
Location: Electric 1 place de la Porte de Versailles, 15e
Price Information: €55 with 3 drinks or €65 with 10 drinks
Time: 21:00
Viens la fête
Roll up 2015! New Year's Eve will be playful at the Machine du Moulin Rouge this year. A giant ball pool and music from DJ Chapi, Chronologic, Saint-Augustin, DJ Chaipu and Studio 54 have been booked to ensure you kick off your year in the brightest of moods.
Location: La Machine du Moulin Rouge 90 boulevard de Clichy, 18e
Price Information: €25/€35
Time: 22:00
Have a merry merry New Years' Eve!
(Visited 7,900 times, 7 visits today)